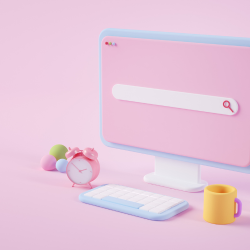 No! You don't need a website to start affiliate marketing.
Thankfully, there are other ways that you can do affiliate marketing without a website.
So, if you were asking yourself" Do you need a website for affiliate marketing?"
Worry no further!
In this article, you'll learn how some affiliate marketing activities can help you make passive income while using other methods.
How To Do Affiliate Marketing Without A Website?
Here's a brief list of seven ways you can do affiliate marketing without a website.
You'll also find a bonus section near the end. So, please continue reading this "do you need a website for affiliate marketing?" article.
First things first, let's go through the list, and then you'll learn in a nutshell how you can use each method.
But first, can I have your undivided attention, please?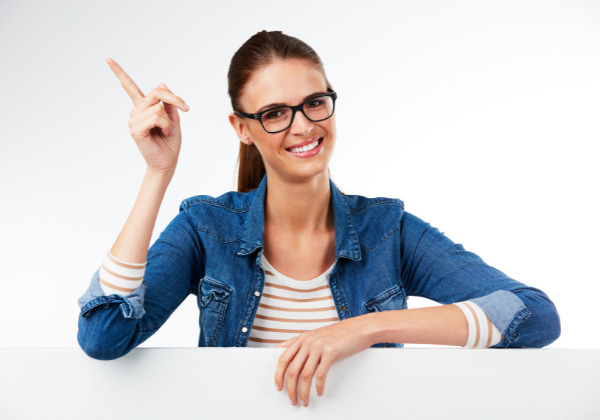 How To Be A Successful Affiliate Marketer?
In order to do affiliate marketing successfully, you're going to need four essential ingredients.
Maybe five, and you'll find out why.
First, You'll Need A Topic.
Decide what you are going to talk about; you need a niche, a theme, or a topic. Having a topic helps you stay focus on your end goal.
It helps you keep track of what to prepare for in the future, and it will help you build a targeted audience. 
Second, You Need A Product.
You need the right product, not just any product. Having the right product can help you achieve your goals. It can also help you save money and build trust with your audience.
The product should be something that can help your audience fix a problem. It needs to be their solution.
In addition to this having the right product, can help you be more successful in the long run.
Third, You Need A Target Audience
You need an audience, but again, not just any audience.
Having a large audience or followers means absolutely nothing. 
In the marketing world, some marketers call these vanity numbers because, people will follow you for different reasons.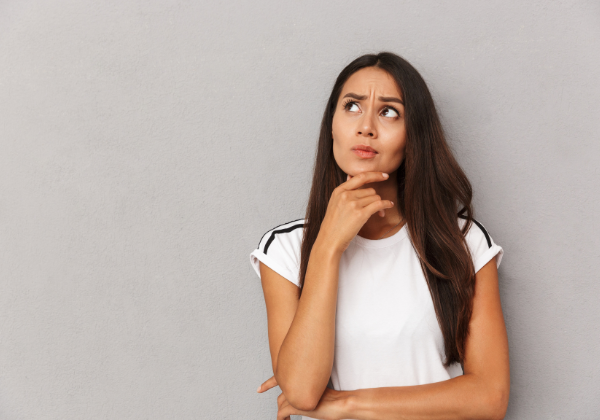 The audience you need is a targeted audience.
A targeted audience is someone who is ready to hear your marketing message. 
You'll be able to provide them with better solutions, services, and help in the future, which is also why you need the right product.
Fourth, You Need A Traffic Source
This is where many affiliate marketers struggle. They struggle to get traffic.
You need to get eyeballs on your offer. People need to see what you're offering.
Your traffic source is what will connect you, your product, and your audience with each other.
And although promoting affiliate links without a website is possible, it's easier to get consistent traffic with your own website.
Fifth, You Might Need Tools.
Okay, needing extra tools depends on how you decide to promote affiliate products.
You might need a landing page, an autoresponder, tracking software, a website, an affiliate marketing strategy, or a domain.
Again, this all depends on your methods and the affiliate program that you apply too.
Either way, to do affiliate marketing and become successful at it, it's not always a requirement.
Below, you will find some traffic sources you can use if you do not have a website.
Promote on social media platforms.

Use a landing page.

You can also use PPC advertising.

Post in online communities.

Word-of-Mouth Marketing.

Guest post on other peoples websites.

YouYube
1. Promote Through Social Media
Do you have a following on social media?
If yes, great! Some affiliates find success using social media platforms because they're a goldmine.
However, for others, social media marketing can be a hit or miss, especially if social media gives you anxiety or you don't promote the right products to your followers on the right platform. 
Therefore, you'll need to understand where your targeted audience hangs out.
One important piece of advice when it comes to social media is that – you don't want to use what they call a "raw affiliate link."
If you don't know what a raw link, is, check out my glossary post.
In any case, you can use TikTok and Instagram, but your link must be in your bio.
You'll need at least 1000 followers on both Instagram and TikTok before these platforms allow you to add any links in your author bio.
Secondly, you can use other social media platforms like Facebook.
It's another place that you can promote your offers.
For Facebook, it's best to join groups, use your Facebook business page, or change your personal profile to professional mode.
All three methods can work, but there's a caveat to them all.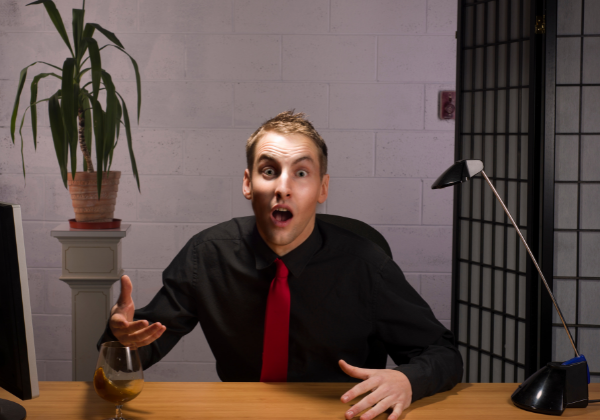 You need to read the group rules when joining Facebook groups.
Some groups allow promotional links, while others do not.
When it comes to your Facebook business page, you can share organic posts while promoting your affiliate product link.
In fact, you do this with your personal profile as well.
I might just have to write a post on this subject because, with Facebook, you want to tread lightly.
For now, you may want to keep up with Facebook's branded content policy because it does change quite often.
Third, you can use LinkedIn, but it pays to be cautious with this platform as well.
As with any other social media platform, you should use an AD Disclosure and don't spam your links. Besides, ad disclosures are required by law.
Just recently, the Federal Trade Commission decided to conduct a study over video streaming platforms, and social media.
This can cause some future headaches.
Fourth, thankfully, with Snapchat, if you have an audience there, you can direct link them to your offer.
This has its pros and cons, but at least you know you can do it. 
So, yes, you can directly link to your followers on Snapchat through story posts, group chats, individually, or directly link to your followers.
Fifth, I almost forgot about Twitter.
Yes, you can use Twitter to promote referral links. Make sure your offer is relevant to your audience, be patient, and keep promoting.
Last but not least, most people think Pinterest is a social media platform, but it's not. It's a search engine.
And so, for this reason, I have added Pinterest to this section.
Either way, promoting affiliate links on Pinterest is possible.
With the Pinterest algorithm, be very careful, because even if you aren't promoting product links, you want to take caution, or your account could end up suspended.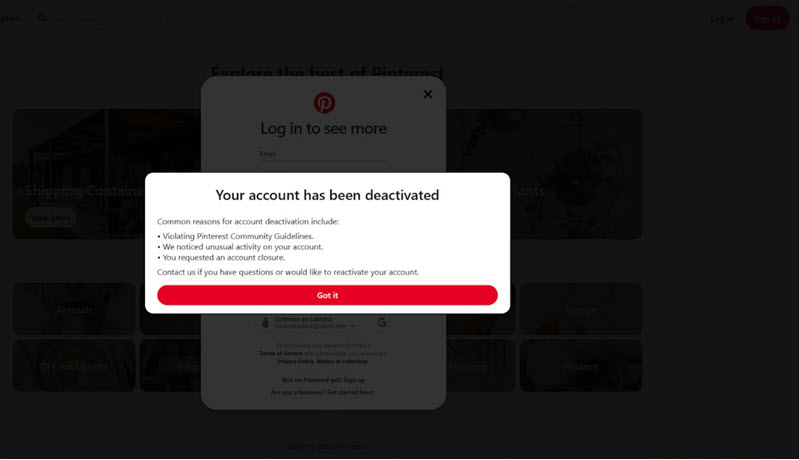 Oh, by the way, if you find yourself sending the same message over and over on social media again and again.
You can use a service called Text Expander. 
I've used it on Facebook Marketplace for my real estate, and it works wonderfully.
This service will shorten your time and allow you to send a message with a quick short code.
2. How Do Landing Pages Help Affiliate Marketers?
Instead of directly linking the customer to your referral link, using a customized landing page can help you increase your conversions.
Below, you'll find several reasons why you might need a customized landing page.
Directly linking customers to an offer is almost like unattached affiliate marketing.
Instead of using the hit and run strategy, using a landing page can help you build a relationship with your future customers.
It can help educate them on what they're purchasing or getting themselves into.
Another disadvantage of not using a landing page is that you can't track where your sales are coming from.
Let's say that you promote on Facebook, TikTok, Pinterest, and Twitter, and a lot of customers start making several purchases.
You won't know which platform is working for you and which one is not.
Therefore, this can make it tough to scale your future endeavors.
Beside that, once other affiliates start promoting the same affiliate page, your conversion rate can decrease because the customer is used to seeing the same exact affiliate page from other marketers.
The bottom line is that landing pages can be used for more effective marketing. There single page websites that allow you to generate leads.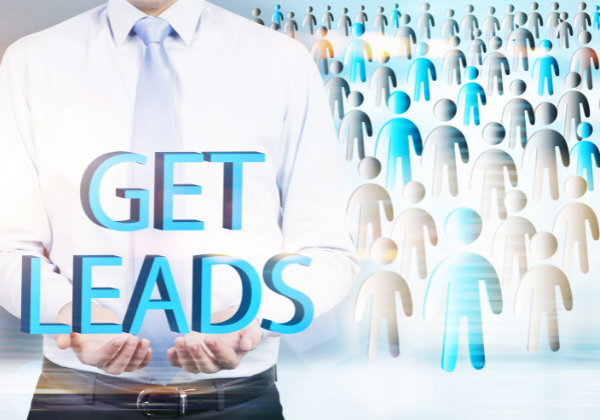 You can also use the landing pages to collect email addresses and follow up with the leads later. For that, you'll need an autoresponder.
Besides that, you can direct the visitor to the landing page, have them answer a series of questions, and redirect them straight to your offer.
3. The Pros And Cons Of PPC Advertising
If you don't know what PPC advertising is, then you may want to pay close attention; this could save you a lot of money.
PPC advertising or PPC ads is when you pay per click.
It's paid traffic, paid ads it's all the same concept.
What this means is that a visitor sees your ad copy on Facebook, Pinterest, Search Engines, or wherever you're paying to advertise.
When a person sees the ad copy and clicks, it will cost you money.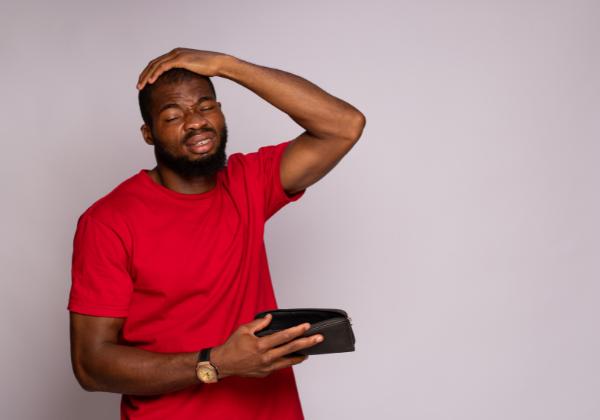 Therefore, each time someone clicks on that ad, you will pay for every single click.
The pros of PPC advertising is that you can have a higher global reach and potentially generate more commissions.
The cons are that you could suck at it. Just kidding.
But, all jokes aside, you could run the risk of overpaying because it does take time and effort to learn PPC affiliate marketing.
Therefore, you could lose money, face other competition, and most likely not get rich over night.
4. Don't Miss Your Opportunities To Post Online Communities
Some affiliate marketers will tell you that you can promote your link in an online community, but this is only half the truth.
Yes, you can promote your referral link in online communities; however, it's best to know their rules in advance.
Online forums such as Warrior Forum, Quora, Reddit, or Medium allow you to promote your links there.
But one thing I noticed is that they like to pick and choose who they allow to continue doing this.
The advantage of promoting in online forums is that people within these forums are already interested in the same topic.
Therefore, sharing your affiliates' offers there can help you make profits, but you want to do it the right way.
Please, keep in mind that you don't control what happens to your offer links; the owner of the online community can remove them, ban your account, or suspend any link that's advertised.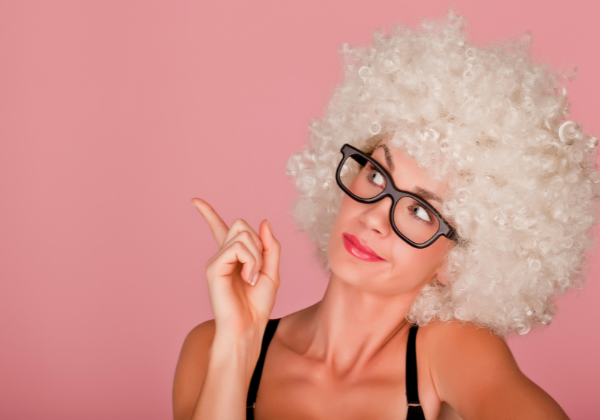 The key to success with online communities is to always be active.
You want to participate in conversations, answer questions within your industry, build a following, and provide value to others.
5. Use Word Of Mouth Marketing
Using word of mouth marketing without a website is probably the one method that you are already familiar with.
It requires very little effort because all you have to do is introduce someone to the offer and share your referral link.
As a result, word of mouth is a powerful marketing method. If you have an offer that no one can resist, your audience will tell other people about it.
You can start by telling your friends, family, neighbors, and strangers.
Another method that has been proven to work is attending events.
With events such as industry events, car shows, trade shows, dog shows, meet-ups and so on. You'll have the ability to network with many potential customers.
6. Try Guest Posting On Others Peoples High Traffic Websites
Did you know that you can guest post on other people's websites and promote your offer?
Well, yes, it's possible. After all, you'll want to do guest posting without being deceptive or spammy because this is someone else's audience.
Most importantly, before guest posting on someone else's website, you want to make sure that the webmaster allows it.
After receiving the confirmation, you want to carefully and strategically place your products in front of the audience, by providing value with relevant content within your post.
You'll need to disclose that you're an affiliate marketer because, if you don't, this can make your readers feel like you have tricked them.
The disadvantage of guest posting with your affiliate links on a website that you do not own is that you won't know if the website owner keeps your link within their post.
As a result some affiliate marketers have been known to sign a contract to help protect both the website owner and guest blogger, but it's not required.
7. Start A YouTube Channel
Starting a YouTube channel can help you get your product in front of a qualified target audience.
This helps your process take off a lot faster than most social media platforms. 
The reason being that most people on social media are not expecting to buy something on social media.
So, they aren't as focused.
For the most part, people go to social media to mingle and catch up with friends or family.
Therefore, when it comes to promoting on social media, you'll have to stand out in front of the crowd.
Also, you need to have a relevant offer, focused audience to eliminate the noise.
With that in mind, with YouTube, people are more focused.
They go to YouTube for a specific reason.
If a visitor lands on your YouTube channel and stays there, they're most likely to pay attention to what you have to say.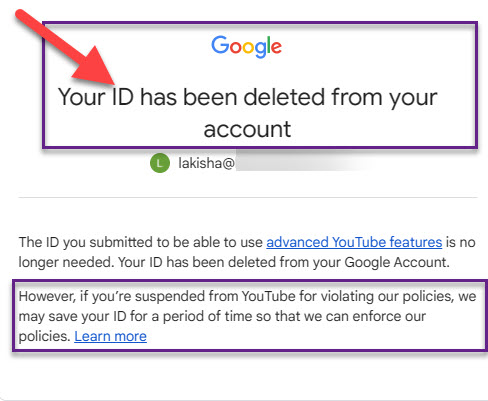 The disadvantage of YouTube is that links are not allowed on new accounts, at least not right away.
In some cases, YouTube has asked the content creator to verify that they are a real person by presenting an ID.
Once your ID has been verified, you will be able to use YouTube advanced features. And adding a link in the description is one of YouTube's advanced features.
Bonus: Other Ways To Promote Links Without A Website
Yes, there are a few more techniques to promote affiliate links without a website.
You can take up email marketing, learn podcasting, send your links through text messages, or share them within comments.
Email Marketing Campaigns
Let's start with email marketing. With email marketing, you need several ingredients to get started.
You need an affiliate offer, an autoresponder, you might also need a lead magnet, a landing page, and a platform to share your product.
First, you need to find an autoresponder service that allows affiliate links within your emails because some email service providers frown upon the use of affiliate links.
Second, you might need a lead magnet – something encouraging your audience to join your email list.
Third, you're going to need a high converting landing page. On the landing page, the visitor needs to see what you have to offer.
Your ad copy needs to be relevant to the affiliate offers that you're about to redirect the visitor too.
Fourth, you'll have to decide on the platform that you want to promote your product on.
More specifically, you need to share the right offer with the right audience, or you could find yourself with very few subscribers.
Learn Podcasting
With podcasting, you need a topic, equipment, a hosting platform, an offer, and a way to distribute the episodes.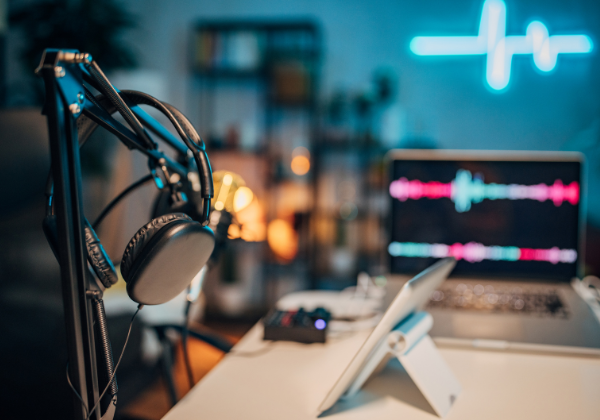 First, you want to pick the topic that you're going to be discussing.
It can be something that you're passionate about, your favorite hobby, anything you want to learn about, or your current or past careers.
Next, you need an offer that fits your topic.
Then you need to invest in equipment. It doesn't have to be fancy. You just need something to get you started.
Third, you need to find a hosting platform, which is a service that stores your podcast episodes.
Lastly, you need a way to distribute your episodes; some podcasters have used Apple Podcasts or Google Podcasts, Overcast, RadioPublic, and Spotify.
Use The Old Fashion Text Message
Using text messages works well when you have a lot of contacts. Nonetheless, to be successful with this method, you need several ingredients.
Send a personal message to your recipient.
Unless you're individually sending text messages, you may not be able to address the customer by their name unless you purchase a service like Twilio or ClickSend.
While sending the message, you want to use a catchy headline; this helps grab the recipient's attention.
You want to keep your messages short and sweet because people are busy and their attention spans are short.
Don't forget to use a call to action.

The recipient needs to know what you want them to do with the message you just sent. Do you want them to click or visit your website?
Finally, sometimes it helps to offer something for free, like discounts, a free trial, or anything of value.
By the way, you can use services like Mighty Text.
It works directly from your computer or laptop, and it's a free service unless you want the advanced features.
The most important thing you want to remember when marketing is to always read the rules of your affiliate program and the platform that you're promoting on.
Build A Google Site
At first, I wasn't going to add this one because this is almost like building a website, but this could help someone out.
You can build a quick website using Google Sites. It's free, and you don't need hosting.
As long as you have a Gmail account, you have access to it. With a Google site, you can add your affiliate link and promote the site they've been known to work.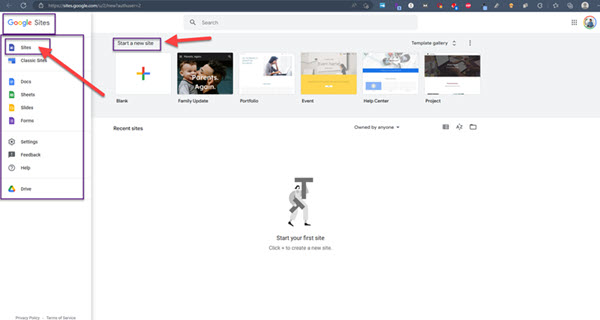 Affiliate Link Comment Sharing
Sharing your affiliate links in the comments can be a little tricky.
Most platforms view this as spamming.
As a result, you run the risk of being banned, suspended, having your rights revoked, or having your account deleted.
However, it has been successful for some.
The most important tip that you need to consider is to always make sure you promote relevant affiliate offers to the right audience and let them know what your intentions are.
This will help increase your chances of being successful.
Do You Need a Domain For Affiliate Marketing?
No, but it can be helpful.
There are many social media platforms that will not accept paid advertising with a raw affiliate link, such as PPC marketing with Google Ads or even Bing.
They don't allow a naked links. As a matter of fact, you're risking the chance of getting banned.
Therefore, it's best to use a customized domain name.
Or you can use free services like LinkedTree or Solo to.
Moreover, a custom domain name can enhance your professional look.
As a result, people are more likely to click on your link.
Besides, if you use a naked link or affiliate direct website, it can become a challenge to scale your affiliate commissions due to so many online scams.
Many visitors become skeptical if they aren't presented with a domain name.

Another point I'd like to add is that Pinterest does not accept all raw links.
And might I also add that Facebook, Twitter, and LinkedIn all have policies against using raw affiliate links?  
If you plan on just using your affiliate product link, I would suggest reading the platform's policies first before you start promoting.
The last thing you want to do is lose your entire account due to an honest mistake. 
Being that there seem to be many hoops to jump through, it's best to invest in a domain name. Besides, at NameCheap, they sell them for as little as $0.98.
Do Affiliates Need Websites?
Sometimes you do need your own website.
There are some affiliate programs or networks that will reject your affiliate application if you do not have a website.
These types of affiliate programs and networks are looking for serious and professional affiliate marketers.
They want to make sure that they are protecting their brand, which helps prevent spam.
However, not having a website doesn't always mean the end.
You could put in a little more effort and try to convince the affiliate manager or program owner to let you in because you're a serious affiliate marketer.
In order to do this, you may need a following with high-quality social media posts and content and to be involved in communities so that you have proof you're serious.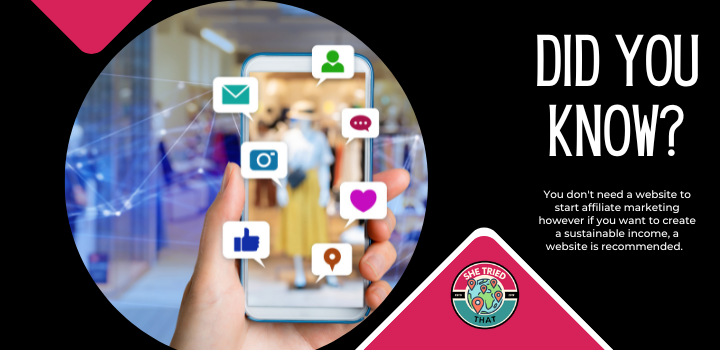 Do You Need A Website For Amazon Affiliate Marketing?
Yes! You do need a qualifying website to join the Amazon Associate program, especially if you have no followers.
It needs to have content and a suitable appearance.
After you apply for the program, the Amazon team reviews your website and determines if they'll reject or accept your application. 
In any case, if you're an influencer, meaning you have followers, there are plenty of affiliate marketers who just use their YouTube channels or social media channels.
Therefore, if you have a decent following, you can apply without an affiliate website.
To be more clear, your following must be on social media sites such as YouTube, Instagram, Facebook, or TikTok.
Final Thoughts
As you have learned, there are several ways to promote your own affiliate marketing online link without having a website.
In conclusion, it can be more difficult, but it's still possible.
Regardless of what route you choose to use, it's important to note that all the marketing methods have something in common.
You still need to invest time or money. You'll also need to build a following. Or you may need to learn new methods.
More importantly, you'll always want to remain patient.
Don't expect a lot of money overnight; the affiliate marketing world doesn't work like that.
So, now you need to go out there and find affiliate programs, build your audience, don't spam them, instead provide value, and track your results.
So, that you can earn some affiliate revenue.
This could take time to see any results because there's not always one solution.
Therefore, you must remain patient, be persistent, and continue learning.
Any questions? Thoughts? Or comments? Please let me know down below.